Remember all those sweet times when all the family would gather around a TV and binge-watch their favorite Indian shows?
It isn't easy to recreate that same feeling again with the onset of O.T.T. platforms. The nostalgia hits differently when you realize it is not 2008 anymore. The old-school tradition of the family watching and discussing their favorite Indian shows is gone forever.
However, to say forever might be incorrect on so many levels. For one thing, there are still so many great Indian TV shows and channels that you can watch. 
Thus, allowing you to reminisce about your childhood and enjoy your adulthood. Secondly, no amount of O.T.T. drama series released all at once can replace the feeling of anxiously waiting each day for a new episode to get released at that specific time. 
Moreover, Indian TV shows are family-friendly serials that you can watch with your parents, grandparents, and children alike. 
Be it comedy or drama, Indian TV channels know how to catch the attention of their viewers. While not all of them have quality content, they still, however, know how to keep the audience entertained and glued to the TV screens.
Amongst the top Indian TV channels which are producing some of the most popular TV shows are StarPlus, Colors T.V., Sony, Zee TV, etc. But since there are so many Indian TV shows on the air, you must be wondering which ones are worth watching. 
This list is a compilation of the most popular Indian TV shows:
Bigg Boss has been a household name ever since its debut in 2006. It is a reality TV show which has everything in one – drama, comedy, suspense, and violence. 
What perhaps has been the addictive factor of Bigg Boss is the level of reliability that the audience feels. This is especially true when they see celebrities in their most vulnerable and authentic selves.
The idea behind Bigg Boss came from a Dutch show named Big Brother, created in the Netherlands by John de Mol Jr.
Big Brother itself was primarily based on the Celebrity Big Brother model. The Endemol Shine Group owned the rights of which.
The Hindi language adaptation of Big Brother was eventually named Bigg Boss. To make this reality TV a possibility, a house was built for the show at Lonavala. The same house was featured in seasons one to four and six to twelve. While the house in season five was based in Karjat and Goregaon from season thirteen onwards.
Bigg Boss came to TV in 2006 when it was first broadcast on Sony TV. The first host of the reality TV show was actor Arshad Warsi. However, as the show gained momentum, Warsi was replaced by actress Shilpa Shetty as the host in the second season of Bigg Boss. This happened after she was pronounced the winner of Big Brother 5.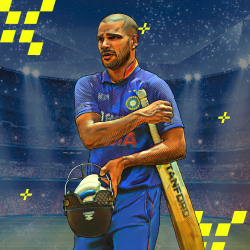 Viacom 18′ Color TV eventually bought the rights to the show. From the second season onwards, it was broadcasted on Color TV.
The show saw significant success after that, so for the third season, veteran actor Amitabh Bachchan was the host of the reality show. Bachchan was eventually replaced by actor Salman Khan who has been hosting the show ever since.
While Salman Khan continues the legacy of Bigg Boss, it is worth mentioning that Sanjay Dutt co-hosted the fifth season along with Khan. And Farah Khan hosted the spin-off of the eighth season.
The show's plot revolves around many celebrities from different backgrounds but mostly from Bollywood. They are made to live together in a controlled environment inside a specially built house that is cut off from the outside world. The contestants can't keep their cell phones or maintain any kind of contact with anyone from outside of the house.
To monitor the contestants, there are several cameras installed inside the house. The contestants are also equipped with a personal audio microphone. Bigg Boss is the name of the omnipresent authority figure to whom the contestants are answerable. 
Moreover, housemates are voted out, usually every week, until only one remains and wins the cash prize.
The omnipresent Bigg Boss assigns tasks to the contestants who are required to fulfill each one to save themselves from being voted out. These tasks are planned in such a way as to judge the contestant's teamwork abilities and community spirit. 
Additionally, the housemates are given a weekly luxury budget, an allowance by Bigg Boss. They are then allowed to buy food items and other necessary supplies.
This reality TV show uses techniques that include scripted back-to-basic environments, evictions, weekly tasks, and competitions set by Bigg Boss. 
A "confession room" also exists where housemates are allowed to talk to Bigg Boss and open up about their feelings and reservations. Inside the confession room, the contestants also nominate other housemates they wish to evict. 
Eventually, the housemates who get the most nominations are then announced. They are still not evicted as the viewers are given a chance to vote through SMS or online via social media and smartphone applications for the nominee they wish to save from eviction. 
This way, a contestant is evicted each week, and eventually, the last person standing is declared the winner.
Taarak Mehta Ka Ooltah Chashmah
This show is famous for being the longest-running sitcom on Indian television. This is proven by the fact that it holds the Guinness World Record for the longest-running daily sitcom on television by episode count. 
It is a Hindi sitcom inspired by the weekly column "Duniya Ne Undha Chasma" by author Taarak Mehta in Chitralekha magazine.
The sitcom is based in an apartment complex named Gokuldham Co-operative Housing Society, located in Powder Gali, Film City Road, Goregaon East, Mumbai. It revolves around the residents of Gokuldham Society. They come from different backgrounds and their hilarious interactions with each other.
The show refers to Gokuldam as "Mini India," where the residents face several problems. Still, their communal bond with each other always rescues them from those issues.
Taarak Mehta ka oolta chashma also occasionally touches on social issues. The sitcom's main character, Jethalal Gada, is shown getting stuck in problems eventually solved by his best friend, Taarak Mehta, whom he calls his "Fire Brigade."
The Gada Family's protagonists consist of a successful businessman Jethalal Champaklal Gada. It also includes his father Champaklal Jayantilal Gada, his wife Daya, and their son Tipendra Gada, nicknamed "Tapu." Tapu is the leader of his friend circle, famously called "Tapu Sena."
The sitcom revolves around the life of Jethalal Gada, who calls his father to live with him so that he can supervise Tapu. However, he also joins hands with Tapu. Most of the episodes are based on Jethalal being stuck in a problem. Taarak Mehta, who is his best friend, helps him out of what Jethalal calls the "Fire Brigade."
The members of these families have a keen psychological attachment of love and sympathy for one another, making them the members of a supposedly greater family. The families are shown to live the life that a typical Indian family lives. 
Still, the characters get into petty troubles that spring up from their daily activities, which intensify comically and eventually generate laughter among the viewers. The characters' quirks further provide nuance to the humor in the show. A member of society faces a problem, however big or small. All the other members support them. And they do this through thick and thin to extend every possible help.
The show covers topical issues as well as focuses on social issues. At the end of every episode, there is always a moral lesson being taught humorously. The main cast of the show includes;
Jethalal Champaklal Gada, a Gujarati

Taarak Mehta, who is a Gujarati writer

Aatmaram Tukaram Bhide, who belongs to the Marathi culture

Dr. Hansraj Hathi, a Bihari overweight doctor

Krishnan Iyer, a scientist from Chennai who has a Bengali wife, and Roshan Singh Sodhi, a Punjabi but has a Parsi wife

Patrakaar Popatlal Panday, a bachelor journalist from Bhopal
They always support each other with their problems to promote Unity in Diversity.
It debuted in 2008 on SAB TV and has been a fan favorite since then. It is only then surprising how this loved show was turned down by many TV channels, which preferred to broadcast everyday soaps over sitcoms. 
The producer of the show Asit Kumarr retells how the script for Taarak Mehta ka oolta chashma was rejected almost six years after its conception. 
However, eventually, it was picked up by SAB TV, which Sony Pictures were re-formatting as a comedy channel. Even though there were monetary issues with the sitcom production, it still gained momentum. It became a sensational show loved by adults and children alike. 
The show has been airing for 14 years and is still a success. The Taarak Mehta universe has become unlike others as it has garnered an almost cult-like fan following.
C.I.D. is an Indian police procedural television series created by B. P. Singh for Sony Entertainment Television India. 
The series has a recurring cast including:
Shivaji Satam as A.C.P. Pradyuman

Aditya Srivastava as Sr. Inspector Abhijeet

Dayanand Shetty as Sr. Inspector Daya

Dinesh Phadnis as Inspector Fredricks aka Freddy

Narendra Gupta and Shraddha Musale as Forensic experts 

Dr. Salunkhe and Dr. Tarika 
The show is set in Mumbai and premiered on 21 January 1998. It is the longest-running television series in India as it aired for a record-breaking 20 years on Sony T.V.
It is unique as it provides a thrilling investigative format to the viewers. It has become a staple Indian TV show that has been a source of entertainment for adults and children.
The show has three main protagonists: A.C.P. Pradyuman, Daya, and Abhijeet. They are an extraordinary trio of officers that work for the C.I.D. They seek the assistance of professional forensic expert Dr. Salunkhe and other team members. Together, they solve gruesome criminal cases of various natures.
With each episode, the show keeps its audience on the edge of their seats as it is dramatic and unpredictable. C.I.D., for the past twenty years, has been captivating its audience and continues to do so with its thrilling plots and intriguing characters. 
Its fast-paced plots are interwoven with the C.I.D. team's personal obstacles. It showcases non-stop adventure, tremendous pressure, and risk, all in the name of duty.
The series includes hard-core police procedural stories dealing with criminal cases' investigation, detection, and suspense. The protagonists of the serial are an intelligent group of officers who belong to the Crime Investigation Department. They are led by A.C.P. Pradyuman, who the dynamic Shivaji Satam plays. 
While the stories are commendable, there is an emphasis on dramatic plotting and technical complexities faced by the police.
At each stage, the plot throws up intriguing twists and turns to keep the officers ready as they track criminals, led by the tiniest clues.
On 7 November 2004, C.I.D. made it into the Limca Book of Records and the Guinness Book of World Records. The reason behind this was the record-breaking single-shot episode, which was 111 minutes (1 hour and 51 minutes). 
It was titled "The Inheritance," shot without a cut. According to the writer, director, and producer B. P. Singh ", every Indian should be proud of it because no one has achieved this before."
C.I.D. had many crossover episodes with other Indian TV shows. C.I.D. had three crossover episodes with the series Aahat. The crossover episodes continued with Adaalat, which had two episodes titled C.I.D. Virrudh Adaalat and C.I.D. v Adaalat – Karmyudh. 
Moreover, it had a crossover with Sab T.V.'s comedy series Taarak Mehta Ka Ooltah Chashmah for four episodes.
C.I.D. is a testament to the quality and fun entertainment that Indian TVchannels are providing their viewers. For the entirety of its course, C.I.D. garnered a cult following through its thrilling, suspenseful, and nail-biting plots. It managed to keep its episodes fresh and original. The characters are nuanced and have quirks that add to the show's depth.
The procedural crime show ended in 2018 and completed an era of classic and unadulterated entertainment. It is one of the big names of Indian TV as it has been a fan favorite for the past 20 years. It has been adored and enjoyed by all age groups, from children to adults. It is a cult classic that has been ruling Indian TV for so long but still feels new.
Another classic of Indian TV is Sarabhai vs. Sarabhai. It is an Indian sitcom that was broadcasted on Star One channel. Even though it ran only for two years, it had acquired a classic cult status with a dedicated fandom. It was loved so much that in 2017 it was revived for two seasons on Disney Hotstar.
Jamnadas Majethia and Aatish Kapadia were the brains behind the creation of this sitcom, while the director is Deven Bhojan. The series was made by Hats Off Productions, one of the leading Indian production companies.
It consists of an iconic ensemble cast starring Satish Shah, Ratna Pathak Shah, Sumeet Raghavan, Rupali Ganguly, and Rajesh Kumar.
The show focuses on a stereotypical upper-class family who lives in the upscale neighborhood of Cuffe Parade in South Mumbai.
It is hailed as being ahead of its generation in terms of its concept and writing. At the same time, it had average viewership ratings when it was first released. However, as the episodes progressed, the show became a cult classic.
The matriarch of the family, Maya Sarabhai, is an intriguing one. She, along with her husband, Indravadhan Sarabhai, has three children. The eldest one is named Sahil Sarabhai, who lives in the apartment opposite the elder Sarabhai, along with his wife, Monisha Sarabhai. 
Monisha comes from a middle-class family, and her habits irk the arrogant and snobbish socialite Maya. She constantly takes a jab at Monisha with her "light-hearted jokes" and tries to make her behave more like an elite, but her efforts all go in vain. She even renames her daughter-in-law because her last name Manisha sounded too middle class and so gives her the name Monisha.
Sarabhai's second child, Sonya, is a psychic married to a technician Dushyant. He constantly irritates the family by talking incessantly about machines.
The youngest of the three is Rosesh, a poet and actor. His poetry is usually absurd and often adds to the show's comic relief. He is typically at the receiving end of his father's jokes and taunts, making fun of Rosesh for being his mother's pet.
However, all of this happens in humor, and none of it sounds offensive. Rosesh lives with his parents and is unmarried.
Comedy and conflict ensue due to the daily events happening in the Sarabhai's lives. Much of the humor shown in the show is derived from the superficial interactions among the elite class of the city and their preconceived ideas of the limitations and failings of middle-class society. It has a cult-like status among all Indian sitcoms.
What has been refreshing about Sarabhai vs. Sarabhai is its commentary on the class differences in Indian society and the kind of role it plays in the daily interactions of the people. 
However, it does not feel like a lecture; it is all said and done in humor. It was one of its kind in a comedic genre as it had a story different from the other typical everyday soap. 
Sarabhai vs. Sarabhai is a testament to the quality and nuanced content that Indian TV can make.
Conclusion
While Indian TV shows have been criticized for being overly dramatic, lacking depth, and running for too long, they still have been able to provide entertainment to their audiences. 
Some of these shows have become cult classics and part of Indian pop culture. Many big Bollywood stars got their break from Indian TV and are now making their name in cinema. This has been the power and strength of these TV channels. Indian TV channels are often undermined in terms of their efforts to produce content that the new generation of India wants to watch.
Perhaps the reason why Indian TV shows have been able to uphold their stronghold in the entertainment business is that they are unlike other shows. They provide pure entertainment and ask their viewers only for their attention. 
In much of today's time, when everything is so hectic and chaotic, one wants to unwind by watching shows that make one feel all sorts of emotions.
These TV shows are great at making you feel a part of their universe. There seems to be a momentary escape from the somber real life as you sit and watch your favorite Indian TV show. 
However, it can be quite overwhelming when you realize the abundance of these TV shows but worry not. This list is of some of the most popular Indian TV shows and a great starting point for your ventures into the world of Indian TV.
So, check out these series and enjoy watching them with your family.